Parallax effect


Ovation presents our Giant Lite Brite rental for Long Island, Nyc & Westchester! Are you looking to Amaze and Involve your guests? Then this is it! Our Giant Lite Brite has been very popular at Corporate Events, Holiday Parties, Bar & Bat Mitzvahs and Communions. Call now and speak to an Ovation Representative.
Giant Lite Brite Rental Package
---
Giant Lite Brite Mini Gallery
Ovation Event's Lite Brite will be a hit at your wedding, corporate event, fundraiser, bar or bat mitzvah or any event that you want to entertain and amaze your guests! Planning a party in NYC? Ovation GIF Photo Booth services parties in NYC, Long Island, Westchester, Boston and South Florida. Call and speak to an Ovation representative today!!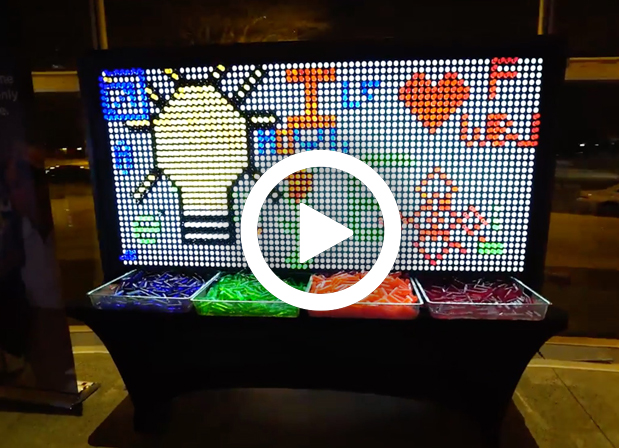 Testimonial

"The kids and the adults had a great time and it was the perfect addition to our party..We love the photo album that you included.the pictures are hysterical.I think that adults had as much fun, if not more than the kids!"

- Judy Becker - bat mitzvah